Italian restaurant, cafe, pizzeria – "Papa Roma" in Kharkiv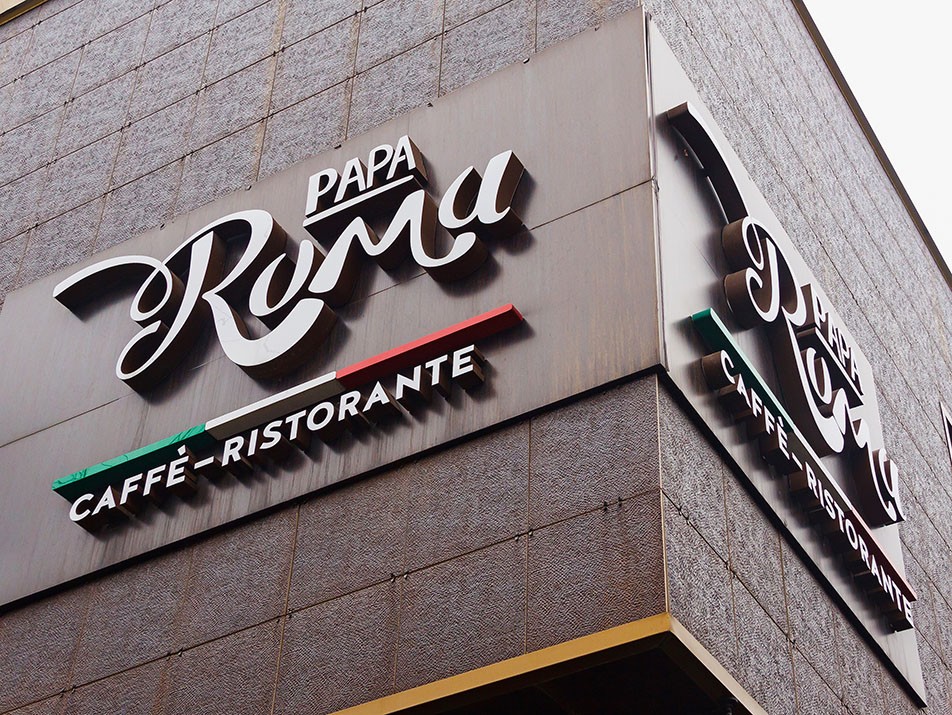 Connoisseurs of Italian cuisine are invited to visit the Italian restaurant "Papa Roma". We have combined in one menu everything that you love so much about Italian cuisine. Imagine, how do you see your ideal evening? Without spending it at the stove, of course! We invite you to have a rest and relax in a pleasant atmosphere, listen to some light music, and enjoy delicious dishes – cafe & restaurant of Italian cuisine in Kharkiv fully complies with this idea.
Venetian luxury strikes as soon as you enter the hall: glossy floor, gilt ceilings, crystal glitter, white tablecloths. Matte muted light envelopes you and carries you away under the sounds of light gentle music. We have tried to create an atmosphere of the feast of life, and it's not arrogance, but warmth and comfort of home, where it is pleasant to spend time with family and friends. Business deals are waiting here for a successful conclusion. Moreover, any marriage proposal will lead to a "Yes" response!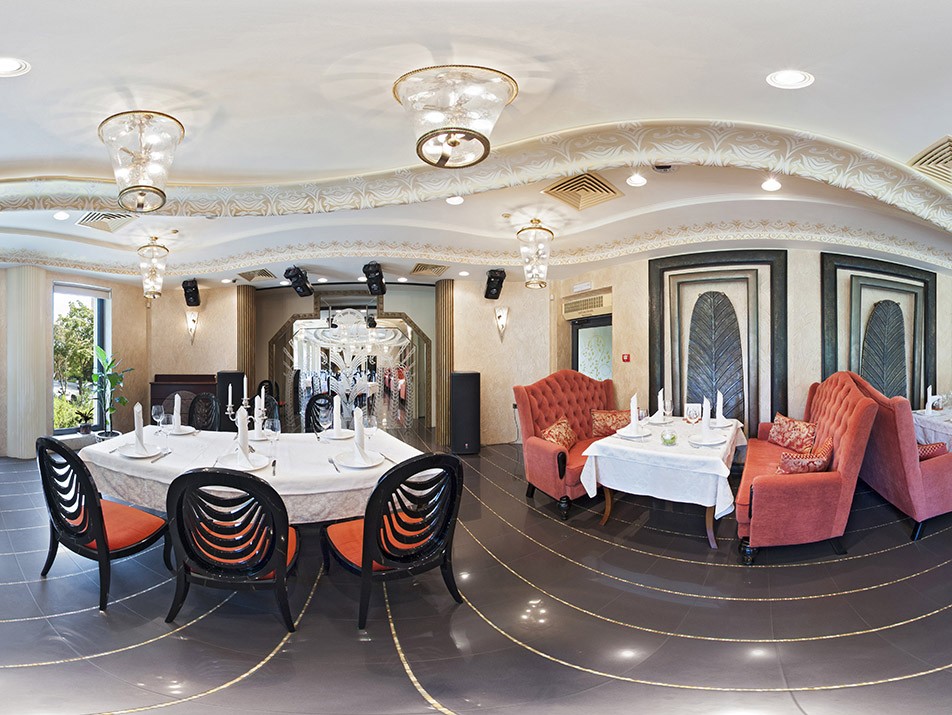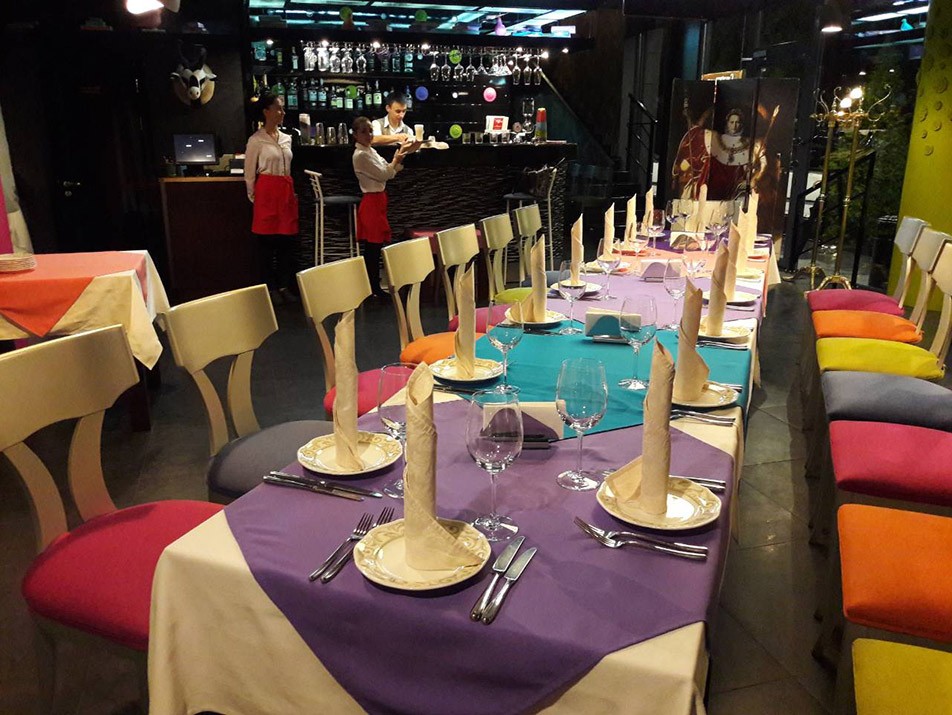 The main halls, located on two floors, allow us to comfortably accommodate our guests. We do not adhere to the rule: "squeezed but pleased". Despite the seeming crowdedness, the feeling of privacy will not leave you. You will be able to hide from prying eyes in our VIP-lounge. If you prefer to take your morning coffee while enjoying the views of nature, the Italian restaurant in Kharkiv makes it possible – you can sit on the open terrace and enjoy wonderful views of the adjacent park and fountain. In summer, we have an outdoor stage, where you can watch the original and classic dishes cooked on a chargrill. Every guest is important to us, so the service won't keep you waiting, and an impeccable serving will leave a pleasant impression on you.
"Papa Roma" Italian restaurant offers a wedding with an offsite wedding ceremony, any banquets, children's parties and birthdays. You can order take-away banquet meals from us.
Thanks to Italian cafe & restaurant in Kharkiv any event will be memorable.
Reserving tables by phone:
(057) 717-20-30
(067) 57-19-19-3
(066) 3-237-637